Critical Path Method Project Schedule
Commercial, Industrial, Educational, Health Care, & Civil Projects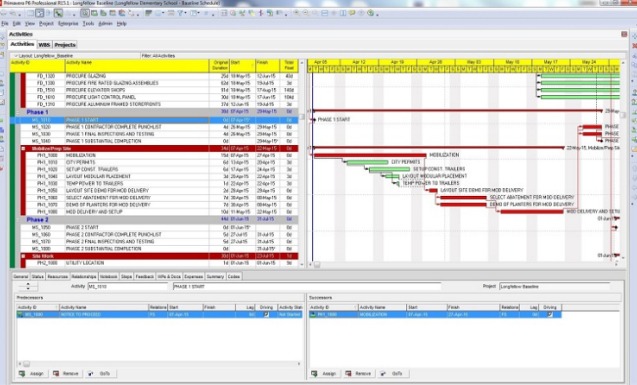 Baseline schedules and updates for commercial, industrial, residential, educational, health care and civil projects.
Monthly schedule updates, maintenance and revisions.


Forensic delay analysis, contemporaneous delay analysis.


Time Impact Analysis "TIA".


Cost and Resource loaded CPM schedules.


Recovery schedules.


Coordinating and monitoring subcontractor progress and pay applications.


Time extension request evaluation.


CRITICAL PATH METHOD (CPM)SCHEDULING


Project progress and productivity analysis.


Full logic CPM as-built collapse analysis.


Contemporaneous impacted as-planned schedule analysis.


Graphic presentations for arbitration and settlement negotiations.


Scheduling Seminars.


Expert Testimony.